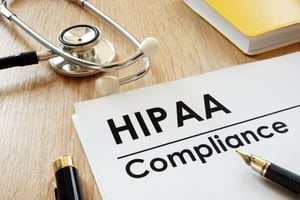 Any medical billing company offering multiple services, combined with Merit-based Incentive Payment System (MIPS) consultation, should be Health Insurance Portability and Accountability Act (HIPAA) compliant, especially when handling patient records and Protective Health Information (PHI). This is a must, as Electronic Health Records (EHRs) contain sensitive data that requires protection.
This article will showcase the importance of PHI and how HIPAA can help in protecting it, highlighting the need to find a medical billing company that is HIPAA certified.
Understanding the Importance of PHI
PHI includes:
Demographic information
Test and laboratory results
Medical history
Insurance information
Mental health conditions
Other relevant information needed for appropriate health care treatment
This explains in detail the information pertaining to an individual such as birthdate, health insurance claims, and medical conditions. It is sensitive patient information, which needs to be safeguarded.
The Role of HIPAA in Securing and Protecting the PHI
The moment an individual is born, or even during conception, his or her PHI is already entered into the EHR system. This refers to the following:
Length
Weight
Body temperature
Complications
As a person ages, this data keeps on accumulating in the EHR system.
The HIPAA oversees the use of this important information. It limits access to these details and regulates those who can have access to these files. Therefore, no one is allowed to sell the PHI unless it is for:
Research and treatment
Public health activities
Merger or acquisition of a HIPAA covered entity.
Why Choose a HIPAA Compliant Medical Billing Company?
Choosing a HIPAA compliant medical billing company guarantees that your PHI is always protected because they are legally bound to handle your data according to the HIPAA Privacy and Security Rules. They are also subject to HIPAA audits conducted by agencies such as the US Department of Health and Human Services.
Failure to comply with HIPAA rules entails losing thousands, if not millions of dollars. Watch this video to learn more about HIPAA compliance: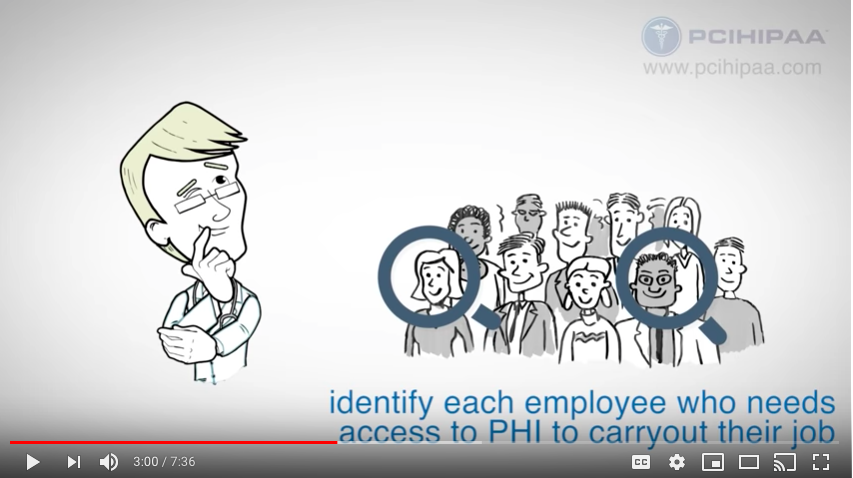 How to Know if a Medical Billing Company is HIPAA Compliant?
Medical billing companies that are HIPAA compliant have a physical network and process security measures in place. This means having technical and nontechnical safeguards that ensure an individual's EHR/electronic PHI is protected.
Tips in Knowing if Your Medical Billing Company is HIPAA Compliant
Medical billing companies who are compliant have the following:
Regular training with their medical billing and coders to ensure everyone knows how to protect patient privacy.
Medical billing software systems are well guarded against ransomware attacks and other online hacks.
Follow HIPAA protocol on online information transfer that limits the patient information shared from one department to another.
Limited facility access and control with authorized access in place.
Established policies regarding the use and access of electronic media and workstations.
Restrictions when disposing of, transferring, removing, and even re-using electronic media and ePHI.
Unique user credentials, automatic log-off, encryption and decryption mechanisms, and emergency access procedures.
Regular audit reports and tracking logs that are securely recorded on their hardware and software systems.
Privacy policy notices in strategic locations of their office.
Conduct the Mandatory Annual HIPAA Security Risk Assessment.
For additional guarantee, ask them for HIPAA certification. Keep following our blog to learn more tips and updates regarding HIPAA compliance, as well as the latest trends and updates in the field of medical billing and credentialing.
About ClaimCare
ClaimCare is a HIPAA compliant medical billing company.
ClaimCare, 100% USA-based, has once again been named a "Top 10 Medical Billing and Coding Company." The honor this time comes from MD Tech Review. The magazine's 'Augmenting Medical Billing and Coding Operations' article presents solid reasons why ClaimCare has been chosen for this recognition.
For additional information, contact sales@claimcare.net, or phone toll-free at (855) 376-7631, or visit the ClaimCare Medical Billing website. We can assist your practice and/or facility in becoming HIPAA compliant. This includes improving your coding compliance and accuracy, as well as your documentation process.