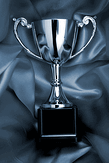 In kicking-off 2012, Money & Business, the online magazine that provides comprehensive coverage of business and personal financial matters, named the ClaimCare Medical Billing Company among the top five online medical billing companies. Independent researcher/writer Michele Wyan, listing the top five companies in alphabetical order, was impressed with ClaimCare's track record, extensive experience and proven ability to serve all medical specialties nationwide.
The researcher, mirroring ClaimCare's mission "To collect the maximum revenue for your practice as fast as possible while helping to alleviate costs and hassle for your organization," spotlighted a couple of ClaimCare's many positive attributes:
A guarantee that 85% of charges will be resolved within 60 days and that 95% of charges will be resolved within 120 days.
The submission of claims within one weekday of receiving documentation of a patient encounter. If ClaimCare misses a claim submission deadline, the client is reimbursed for the missed claim.
ClaimCare's CEO/President Carl Mays II says, "This recognition is greatly appreciated because it reflects the dedicated hard work and the consistent, conscientious attention to detail that ClaimCare employees provide in order to serve our clients and to accomplish our mission. We are also quite proud of the fact that we have the ability to work on all major medical billing systems such as Centricity, eCW, NextGen, eMDs, Sage, Greenway, Misys, etc."
About ClaimCare, Inc.
ClaimCare Medical Billing Services stands out from the crowd of medical billing companies. ClaimCare offers a complete medical billing solution, has the only service level guarantee in the industry, offers best-of-breed technology, an air tight medical billing process, actionable reporting and broad experience and can work its clients' medical billing systems. For more information contact ClaimCare Medical Billing Services by email at sales@claimcare.net , by phone at (877) 440-3044 or visit the ClaimCare Medical Billing Company website. ###