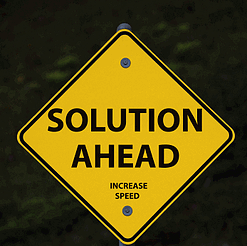 ClaimCare is proud to announce a new service offering for Practices who do their billing in-house -
Old AR Clean-Up and Denial Management
. This new service will enable Practices who do not want to outsource their entire billing (or who are temporarily short-handed) to capitalize on ClaimCare's deep expertise with insurance follow-up, patient collections and billing processes.
"This is a great way for a Practice whose billing process is fundamentally sound but has room for improvement to quickly capture the collections that are tied up in old AR, receive targeted and actionable feedback on their billing process, and potentially gain concrete, lasting insights and improvements in their billing," stated Carl Mays II, President of ClaimCare, in a recent interview.
With ClaimCare's AR Clean-Up and Denial Management service, Practices will receive:
A seasoned insurance and patient follow-up team to work all of their AR over 60 days old - this frees the Practice's staff to focus on the current billing instead of getting bogged down with working the old AR;
Feedback on the Practice's coding;
Feedback on the Practice's adjustments (i.e., are charges being adjusted off that are actually payable);
Feedback on the Practice's overall billing processes (e.g., poor insurance verification that leads to significant delays or denials, pin-pointing codes that are consistently denied, solving pre-authorization problems, etc); and (if you choose).....
A series of dashboard reports for the Practice that will provide an on-going, easy to use reporting mechanism for the Office Manager to more effectively oversee the Practice's AR.
"The reason that we call this a 'denial management service' as well as Old AR Clean-Up, is because of the long-term improvements that ClaimCare's feedback and coaching will provide to the Practice," Mr. Mays explained recently. He went on to say, "This program really provides the Practice with the best combination of AR recover and expert consulting - but "hands-on" consulting from a team who is actually working your old AR --- not just spending a few hours or a couple of days reviewing a sample of your charges or AR."
To learn more about this innovative program, visit the Old AR Clean Up and Denial Management page of ClaimCare's website, email sales@claimcare.net, or call (877) 440-3044.
About ClaimCare, Inc.
ClaimCare Medical Billing Services stands out from the crowd of medical billing companies. ClaimCare offers a complete medical billing solution, has the only service level guarantee in the industry, offers best-of-breed technology, an air tight medical billing process, actionable reporting and broad experience. For more information contact ClaimCare Medical Billing Services by email at sales@claimcare.net , by phone at (877) 440-3044 or visit the ClaimCare Medical Billing Company website. ###