Ob/Gyn Billing Services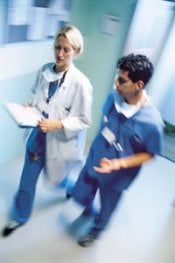 ClaimCare Medical Billing Services has deep expertise in Ob/Gyn billing and this expertise can generate significant value for your medical practice. Medical billing is a critical service that supports Ob/Gyn practices by submitting claims and collecting payments from insurance companies and patients. Medical billing specialists need to be experts in Ob/Gyn billing to guarantee that the claims are paid in full and in a speedy manner. It is quite common for over 20% of a practice's collectible revenue to remain unclaimed because of improper coding and ineffective collection tactics.
Medical billing outsourcing is a growing trend that medical practices and facilities are employing to level the playing field with insurance companies. Potential outsourcing options start with individual medical billers working from their home to medical billing companies with thousands of clients.
In thinking through the billing options available, it is essential to understand that medical billing is complicated and requires deep expertise and expansive experience. When a specialty is involved, such as Ob/Gyn, the requirements for medical billing success become even harder to obtain. Success requires that the medical billing company have a team that is knowledgeable in the complex rules utilized by insurance companies to judge Ob/Gyn medical claims.
The choice of an experience medical billing company has become all the more important for Ob/Gyn practices as they watch their cost rocket upwards. With margins shrinking Ob/Gyn practices must be confident that their medical billing service is collecting every dollar owed. Selecting the proper medical billing service is made all the more difficult by the fact that many companies claiming to be experts in billing for Ob/Gyn practices actually do not do the billing themselves, but outsource the work to other vendors that are based in India or work from their homes.
One of the major drawbacks of hiring a medical billing company that does not specialize in Ob/Gyn billing is their lack of familiarity with the procedures and the terminologies used. This is particularly challenging with Ob/Gyn billing because of the constants changes being instituted in terms of recommended test, new procedures and new technologies. Even if the medical billing company serves one or two Ob/Gyns, they will lack the depth and breadth of expertise required for successful Ob/Gyn billing. Moreover if the hired company does not specialize in billing for Ob/Gyns, then they will not have the expertise to effectively appeal denied claims or answer questions raised by the insurance companies. In addition, they will not have the expertise to know which diagnoses support each CPT.
Good Ob/Gyn billing requires the ability to track underpayments. This is more complicated than typical medical billing because of the rules around multiple-procedures. This complication often exceeds the capabilities of the billing software used by many billing companies. This is a critical failing since proper pursuit of underpayments can increase a Ob/Gyn's collections by 7 to 10 percent.
These billing complications extend to the patient collections arena as well. The patient collection process for specialists like Ob/Gyn's is more complicated because of the large patient balances often owed, the pre-payments often made for deliveries and the complexity of the procedures/EOBs that must be explained to patients that do not understand their bills. A medical billing service with expertise in Ob/Gyn billing knows how to deal with these situations. Billing services without such experience will increase the risk of both lower patient collections and upset patients confused about their bill.
To avoid all these billing related pitfalls Ob/Gyn practices need to utilize medical billing companies like ClaimCare that have deep experience with Ob/Gyn billing.
To learn more about how ClaimCare Medical Billing Services can help your Ob/Gyn practice please fill out the form to the left or contact a local ClaimCare office.