Pediatric Billing Services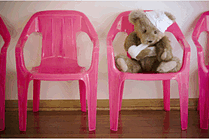 Thousands of medical billing companies exist across the United States. Although more than 99% of these claim to perform pediatric medical billing, in reality less than 1% actually are effective, world-class pediatric billing services. It is an unfortunate fact that the majority of medical billing services have inadequate simply technology, process and medical billing specialists to properly:
Perform the foundation of successful medical billing - Rapid submission of properly coded and clean medical claims;
Follow claims from "cradle to grave" in order to prevent lost revenue. The majority of pediatricians never see 7 to 11% of the money they work so hard to earn because of payers "lose" their claims and the physician's medical billing specialist never follow-up with the payer;
Ensure that payments made by the payers are in agreement with the contractual allowables. Over 5% of collections are typically lost through failure to perform this critical task;
Ensure that all secondary claims are properly billed and paid. Because of the small dollar amount associated with these claims they often go forgotten and cost practices 3 to 6% of their potential revenue;
Fight payers on all denied claims;
Perform firm bu kind patient collections; and
Generate reports that provide clear guidance and not simply an abundance of data.
ClaimCare's typical internal pediatric practice realizes a 15 to 25% collection increase through ClaimCare's best-of-breed technology, world-class processes and expert personnel.
To learn more about how ClaimCare Medical Billing Services can help your pediatric medicine practice please fill out the form to the left or contact a local ClaimCare office.