ClaimCare has a proven track record of fixing broken medical billing processes and increasing collections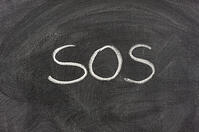 You are working harder and collecting less. You know that your medical insurance billing provider is not collecting all of the money owed your practice. The money that is collected simply sits on the books too long before it is paid. Your billers have been working on it. It is not getting any better. Your AR is out of control and your medical billing process is broken.
ClaimCare has a proven track record of taking practice's mired in the medical insurance billing problems described above and increasing their collections by 10% to more than 20% while simultaneously driving their days in AR below 45.We do this through the use of cutting edge technology, error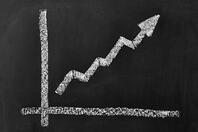 resistant process engineering, continuous management of key performance metrics and recruiting, rewarding and retaining outstanding employees.
This combination allows ClaimCare to:
Submit clean claims quickly;

Pre

-adjudicate claims before the payers ever see them (we know what will be denied before claims are submitted - this allows us to fix issues before the payers see the claims);

Dedicate people to follow-up on claims that do not pay quickly (without waiting for the payer to get around to sending the denial);

Compare payments to contractual

allowables

and vigorously pursue underpayments;

Utilize an analytically driven patient collection process that maximizes patient collection results; and

Provide maximum process transparency through dashboard reporting that is available 24 hours a day, 7 days a week.

Deploy a proprietary Revenue Cycle Denial Management System that allows

ClaimCare

to learn from payer denial patterns and fix on the front end (i.e., before claims are submitted) the medical insurance billing issues that are slowing down our clients' payments.
What does all of this mean to you? It means your claims will be paid quickly and accurately. Your AR problems will be a thing of the past and you will be able to practice medicine instead of worrying about medical insurance billing.
To learn more about how ClaimCare can help your practice resolve its AR issues please fill out the form at the top of this page or call a local ClaimCare office.