Family Practice Billing Services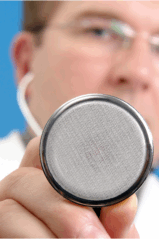 Although almost all 7,000 of the medical billing companies in the United States claim to bill for family practices & primary care physicians (pcp), few actually do it correctly. Good family practice billing is about:
Quick submission of clean and accurate claims (the bedrock of good

medical billing

);

Proper monitoring of claims throughout the billing process (most family practices lose between 5 and 10% of their collections because of claims that are "lost" by payers and never pursued by the practice);

Confirming claims have been paid properly (most family practices lose 5 to 7% of their revenues because of underpayments that are never pursued);

Disciplined billing and follow-up of secondary claims (many medical billing companies and in-house billing groups may submit the claims but never follow-up to ensure they are paid);

Rigorous follow-up on unpaid claims;

Effective patient follow-up; and

User-friendly, targeted reporting that points out improvement opportunities for the family practice.
These steps require a medical billing company with the proper processes, technology, billing team and management to perform effectively.
ClaimCare's typical family practice sees a 10 to 20% increase in collections because of ClaimCare's ability to more effectively execute all aspects of good family practice billing.
To learn more about how ClaimCare Medical Billing Services can help your practice please fill out the form to the left or contact a local ClaimCare office.