Internal Medicine Billing Services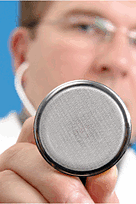 There are over 7,000 medical billing companies in the U.S. Of these, 99% claim to bill for internal medicine practices. Unfortunately, almost none of these actually do a great job with internal medicine billing. Most medical billing companies simply do not employ the technology, process or medical billing specialists to properly:
Submit correctly coded and clean medical claims quickly. This is the basis of effective medical billing;
Keep track of claims during its entire "life cycle." The majority of internal medicine physicians fall 6 to 9% short of their earned revenues because of claims on which payers never respond (even with a denial) and practices never pursue;
Compare payments to contractual allowables. Failing to do this cost most internal medicine practices at least 5% of their possible collections;
Bill and pursue secondary insurance claims. For many practices, thee claims may be billed but they are "shoot and forget" with no follow-up;
Appeal and collect on denied claims;
Collect the portion of the payment for which the patient is responsible; and
Provide actionable reports that provide true "so whats" and not just an overwhelming amount of raw data.
ClaimCare's typical internal medicine practice enjoys a 10 to 20% increase in revenue on same patient volumes because ClaimCare deploys the technology, processes and personnel to properly execute all aspects of outstanding internal medicine billing.
To learn more about how ClaimCare Medical Billing Services can help your internal medicine practice please fill out the form to the left or contact a local ClaimCare office.