Pulmonology Billing Services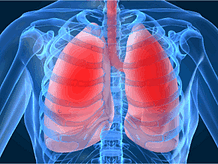 The ClaimCare Medical Billing Company has significant experience and expertise in pulmonology billing that can generate a major increase in collections for your practice. Medical billers and medical billing services are the financial backbone of a medical practice. Practices that do not have the right medical billing expertise in their corner can easily lose more than 20 percent of their practice's potential revenue.
Outsourcing medical billing is growing in popularity as a method for addressing this remarkable loss of practice income. The range of outsourcing options runs from exceedingly large organizations to individual freelancers working from home to provide medical billing services.
In thinking through the medical billing options available, it is essential to understand that medical billing is complicated and requires deep expertise and expansive experience. When a specialty is involved, such as pulmonology, the requirements for medical billing success become even harder to obtain. Success requires that the medical billing company have a team that is knowledgeable in the complex rules utilized by insurance companies to judge cardiologists' medical claims.
The choice of an experience medical billing company has become all the more important for pulmonologists as they watch their cost rocket upwards. With their margins shrinking they must be confident that their medical billing service is collecting every dollar the pulmonologists is owed. Selecting the proper medical billing service is made all the more difficult by the fact that many medical billing companies claiming to be experts in billing for pulmonology practices actually do not do the billing themselves, but outsource the work to other vendors that are based in India or work from their homes.
Deep familiarity and comfort with pulmonology procedures and terminology does not come from serving one or two pulmonologists. Pulmonology billing success requires both broad and deep expertise in order to collect all of the money owed the pulmonologist and successfully appeal claims which have been denied or answer questions the payers may have about a claim. A medical billing service that is an expert in pulmonology billing can also properly bill for sleep studies if your practice offers these.
A company that does not encompass a wide range of pulmonology billing experience will find it difficult to track underpayments since multiple procedure rules and pulmonology procedures have significantly more complicated contractual adjustments than a typical family doctor or internist's claims. In addition, the billing software and system design of many billing companies will often be insufficient for the more complicated requirements of reporting and insurance follow-up required in billing for pulmonology practices.
The pulmonology-driven difficulties of medical billing encompass patient billing also. A pulmonologist's patient balance process is more challenging because most of the balances are quite sizable. Coupling this with the difficulties of explaining to a patient their complicated Explanation Of Benefits and the pulmonology terminology on their bills drives the need for patient collection specialists that have a strong expertise in pulmonology billing. If patients are not handled with care then pulmonologists will see their patient collections fall and their patient complains rise - not a good combination.
The bottom-line: It is not worth the risk for a pulmonologists to use a billing company that does not focus on pulmonology billing.
To learn more about how ClaimCare Medical Billing Services can help your pulmonology practice please fill out the form to the left or contact a local ClaimCare office.