ER Billing Services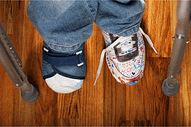 ER billing and Urgent Care billing is well understood by ClaimCare Medical Billing Services. Our understanding and expertise in this complicated field can save your practice or facility a considerable amount of lost revenue. ER and Urgent care facilities lose money every single day (often over 20 percent of their realizable income) because they are not utilizing medical billing specialists, technologies, processes and management that can compete with insurance companies.
As physicians and facilities are taking into consideration the use of medical billing services to stop the hemorrhaging of cash from their practices and facilities, they are faced with a broad range of options. On the diminutive end of the spectrum are home-based medical billers. On the opposite end of the spectrum are medical billing companies that employ hundreds of medical billers and have thousands of clients.
Medical billing is a highly complex area and it requires experience-based knowledge and expertise to contend with insurance companies. When it comes to ER billing and Urgent Care Billing, the situation gets even more complex. Such complexity can be handled only by a company that is staffed with well trained ER billing professionals. The medical billing specialist must be familiar with the specific codes and rules that make up the world of ER billing.
The choice of an experience medical billing company has become all the more important for ER facilities and physicians as they watch their cost rocket upwards. With their margins shrinking they must be confident that their medical billing service is collecting every dollar owed. Selecting the proper medical billing service is made all the more difficult by the fact that many companies claiming to be experts in billing for ER and Urgent Care facilities actually do not do the billing themselves, but outsource the work to other vendors that are based in India or work from their homes.
Deep familiarity and comfort with ER procedures and terminology does not come from serving one or two ER facilities. ER billing success requires both broad and deep expertise in order to collect all of the money owed the facility and physician and successfully appeal claims which have been denied or answer questions the payers may have about a claim.
A typical shortcoming with medical billing services that do not specialize in ER billing is the inability to properly track and pursue insurance underpayments. These underpayments are typically due to the payers declaring the patient encounter not to fall under urgent care and thus being an out-of-network event or simply disallowing certain aspects of the encounter. A company that is not experienced in ER billing and Urgent Care billing does not have the experience to get these claims paid effectively.
These billing complications extend to the patient collections arena as well. The patient collection process for ERs is more complicated because of the confusion around in- and out-of-network issues and the complexity of the procedures/EOBs that must be explained to patients that do not understand their bills. A medical billing service with expertise in billing for ERs knows how to deal with these situations. Billing services without such experience will increase the risk of both lower patient collections and upset patients confused about their bill.
The bottom-line: It is not worth the risk for an ER to use a billing company that does not focus on ER billing.
To learn more about how ClaimCare Medical Billing Services can help your ER or Urgent Care facility please fill out the form to the left or contact a local ClaimCare office.