Infusion Billing Services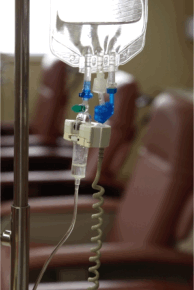 ClaimCare Medical Billing Services has deep expertise in infusion billing and this expertise can generate significant value for your medical practice. Medical billing is a critical service that supports infusion suites and facilities by submitting claims and collecting payments from insurance companies and patients. Medical billing specialists need to be experts in infusion billing to guarantee that the claims are in paid full and in a speedy manner. It is quite common for over 20% of a facility's collectible revenue to remain unclaimed because of improper coding and ineffective collection tactics.
As physicians are taking into consideration the use of medical billing services to stop the hemorrhaging of cash from their practices, they are faced with a broad range of options. On the diminutive end of the spectrum are home-based medical billers. On the opposite end of the spectrum are medical billing companies that employ hundreds of medical billers and have thousands of clients.
Medical billing is a highly complex area and it requires experience-based knowledge and expertise to contend with insurance companies. When it comes to infusion billing, the situation gets even more complex. Such complexity can be handled only by a company that is staffed with well trained infusion billing professionals. The medical billing specialist must be familiar with the specific codes and rules that make up the world of infusion billing.
With infusion facing ever increasing costs they must insure that money is not being left on the table because they have a medical billing company that is not an infusion billing expert. Facilities must also be aware that that many billing companies that claim infusion billing expertise actually outsource their infusion billing work to at home billers. Situations like this are fraught with risk since the remote workers are not working in a controlled and monitored environment.
A key battle ground in the struggle to collect all of the money due an infusion suite or facility is appealing denied claims and answering extremely specific and technical questions about procedures and diagnoses. Success In this arena requires significant experience, the kind that is only gained from several years of infusion billing experience.
Good infusion billing requires the ability to track underpayments. This requirement often exceeds the capabilities of the billing software used by many billing companies. This is a critical failing since proper pursuit of underpayments can increase a collections by 7 to 10 percent.
Another critical element of infusion billing is deep understanding of how to request and interpret preauthorizations. If these are done incorrectly without all key questions asked and understood, the facility could find that it cannot collect on the expensive infusion.
It is not only insurance billing that is more complicated for infusion billing; patient billing is also more difficult. The patients often have high balances, complicated explanations from their payers, confusion around preauthorization rules and do not understand all of the invoices they are receiving from the infusion suite or center. A billing company that has strong infusion billing experience has spoken with patient about such statements many times before. A less skilled patient collection effort could leave you with less money and unhappy patients.
To avoid all these billing related pitfalls you need to utilize medical billing companies like ClaimCare that have deep experience with infusion billing.
To learn more about how ClaimCare Medical Billing Services can help with your infusion billing please fill out the form to the left or contact a local ClaimCare office.