Orthopedic Billing Services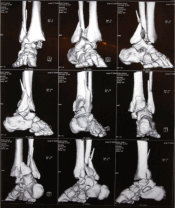 The ClaimCare Medical Billing Company has significant experience and expertise in orthopedic billing that can generate a major increase in collections for your orthopedic practice. Medical billers and medical billing services are the financial backbone of a medical practice. Practices that do not have the right medical billing expertise in their corner can easily lose more than 20 percent of their practice's potential revenue.
Outsourcing medical billing is growing in popularity as a method for addressing this remarkable loss of practice income. The range of outsourcing options runs from exceedingly large organizations to individual freelancers working from home to provide medical billing services.
In thinking through the billing options available, it is essential to understand that medical billing is complicated and requires deep expertise and expansive experience. When a specialty is involved, such as orthopedics, the requirements for orthopedic billing success become even harder to obtain. Success requires that the medical billing company have a team that is knowledgeable in the complex rules utilized by insurance companies to judge orthopedic medical claims.
With orthopedic practices facing ever increasing costs they must insure that money is not being left on the table because they have a billing company that is not an orthopedic billing expert. Orthopedic practices must also be aware that that many medical billing companies that claim orthopedic billing expertise actually outsource their orthopedic billing work to at home billers. Situations like this are fraught with risk since the remote workers are not working in a controlled and monitored environment.
A key battle ground in the struggle to collect all of the money due an orthopedic practice is appealing denied claims and answering extremely specific and technical questions about procedures and diagnoses. Success In this arena requires significant experience, the kind that is only gained from serving many orthopedic practices for several years.
Good orthopedic billing requires the ability to track underpayments. This is more complicated than typical medical billing because of the rules around multiple-procedures. This complication often exceeds the capabilities of the billing software used by many billing companies. This is a critical failing since proper pursuit of underpayments can increase orthopedic collections by 7 to 10 percent.
It is not only insurance billing that is more complicated in orthopedics; patient billing is also more difficult. The patients often have high balances, complicated explanations from their payers and do not understand all of the invoices they are receiving from their physician. A billing company that has strong orthopedic billing experience has spoken with patient about such statements many times before. A less skilled patient collection effort could leave the physician with less money and unhappy patients.
The bottom-line: It is not worth the risk for an orthopedic practice to use a billing company that does not focus on orthopedic billing.
To learn more about how ClaimCare Medical Billing Services can help your orthopedic practice please fill out the form to the left or contact a local ClaimCare office.