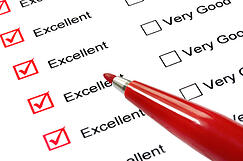 A recent Medical Group Management Association survey showed that medical practices utilizing medical billing companies typical see improved performance across multiple dimensions. The survey focused on practices that used medical billing companies instead of in-house billing solutions. The survey found that for practices switching from in-house billing to a medical billing company:
73 percent saw a reduction in their AR;
73 percent realized higher collections;
59 percent decreased the volume of lost/denied claims;
59 percent enjoyed significantly better reporting and practice performance insights; and
46 percent achieved higher staff productivity.
The breadth of the performance improvements uncovered by the MGMA survey (with three quarters of all practices seeing significant performance improvements) adds fact-based credibility to the notion that a well selected and qualified medical billing company provides significant performance improvement for medical practices. The results of the survey were no surprise to ClaimCare. Our average clients enjoys a 15 to 25 percent increase in collections and see their days in AR drop below 35.
A copy of the survey is available from the MGMA's website.
About ClaimCare Inc
ClaimCare Medical Billing Services stands out from the crowd of medical billing companies. ClaimCare offers a complete medical billing solution, has the only service level guarantee in the industry, offers best-of-breed technology, an air tight medical billing process, actionable reporting and broad experience. For more information contact ClaimCare Medical Billing Services by email at sales@claimcare.net , by phone at (877) 440-3044 or visit the ClaimCare Medical Billing Company website. ###