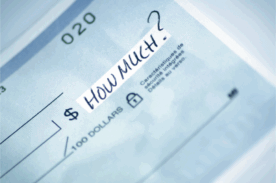 ClaimCare Medical Billing Services introduces a suite of front-desk payment tools that drives down bad-debt, accelerate collection of patient balances and provides automatic insurance verification. ClaimCare's complete front-end solution starts working before the patient even arrives in your office by automatically verifying the patient's insurance information. Next, after the patient has seen the physician the tool provides you with a patient statement that shows exactly what the patient will owe for the services provided that day. This takes into account the patients co-insurance, deductible met for the year and the allowables from your payer contracts. With this feature the patient's full payment can be collected before they ever leave the office. Finally, if they cannot pay in full at the time of service then you can set them up on an automatic payment plan. Our system will debit the patient's checking account, debit card or credit card each month (or week) until the patient has paid in full.
With this suite of tools patient billing is virtually eliminated. The patient leaves the office having paid the full balance for their service. Once the insurance has adjudicated the account is paid in full, with no need for sending a single patient statement.
With the rising deductibles and growing co-insurance amounts it is critical to become more proactive with collecting patient balances. With this tool bad debt can be almost completely eliminated.
About ClaimCare Inc
ClaimCare Medical Billing Services stands out from the crowd of medical billing companies. ClaimCare offers a complete medical billing solution, has the only service level guarantee in the industry, offers best-of-breed technology, an air tight medical billing process, actionable reporting and broad experience. For more information contact ClaimCare Medical Billing Services by email at sales@claimcare.net , by phone at (877) 440-3044 or visit the ClaimCare Medical Billing Company website. ###