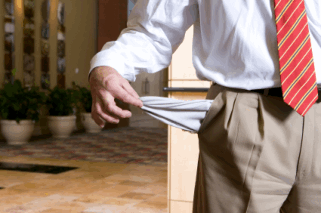 The U.S. Census Bureau recently released a report revealing that the number of people without health coverage in the U.S. grew to 46.3 million in 2008, compared with 45.7 million in 2007.
According to the report, the number of citizens covered by private health insurance fell from 202 million to 201 million, and those with employment-based health insurance fell from 177.4 million to 176.3 million. The uninsured rate for native- and foreign-born people stayed about the same, with native-born persons at 12.9 percent, and foreign-born people at 33.5 percent. The number of uninsured non-citizens remained at approximately the same level, 44.7 percent uninsured. Meanwhile, the number covered by government health insurance jumped from 83 million to 87.4 million.
These finding reinforce the importance of good patient collections and bad debt management for medical practices. The expected collection levels from patients drops dramatically over time. Given this and the high rates of patient responsibility mean that a medical practice can easily lose 10% of its expected revenue to a bad patient collection processes.
The following articles can help you learn more about how to improve your patient collection efforts:
2009 copyright by Carl Mays II