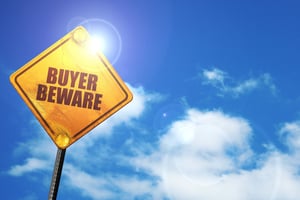 Have you ever experienced signing an EHR vendor system agreement only to later realize you also transferred your medical billing tasks to the vendor? How about the nightmare of migrating your data from the previous system vendor to the new one?
This was experienced by Daniel Goodman, MD of Atlanta. He is a solo internist who had to pay approximately $10,000 to $12,000 just to get his data from the previous vendor into the new one. This is not to mention the 50% disruption of usual workload from his practice for an entire week.
Learn the importance of thoroughly reading your EHR system vendor agreement before signing up to avoid these scenarios, surprises, and inconveniences.
Basic Things to Consider Before Signing an EHR System Vendor Agreement
Titus Schleyer, DMD, PhD, the director of the Center for Biomedical Informatics at the Regenstrief Institute in Indianapolis, Indiana gave a very interesting comment for anyone who wishes to sign a new EHR system vendor agreement.
"Switching to a new system is a big investment, and you're impacting practice viability if you're laying out hundreds of thousands of dollars every few years for a new system. So, you need to be very careful and prepare for your switch well."
You definitely need to do your homework before making that switch. To ensure you are making the right choice, include the following questions to your potential EHR system vendor:
How will the data be migrated to the new EHR system?
Migrating data from your current EHR to a new EHR system is a huge task.
As Daniel experienced, he had to focus on manually encoding the data on the system for an entire week just to ensure it was accurately transferred. That meant temporarily closing his practice during that time.
To prevent this from happening, properly plan for your data migration. Seek answers to the following questions in the EHR system vendor agreement:
How long will it take to complete the migration? Can the data be migrated in stages?

How does the system ensure that the data has been migrated correctly into the new vendor system?

Does the vendor have the capacity to integrate data from the billing system, LIS, RIS, PACS, and medical devices?
If the answers are not clearly stated in the agreement, then it is best to clarify these questions directly with the vendor.
How will the billing be done using the new system?
A billing system is the heart of any practice. If it gets disorganized or disrupted, your entire operation may be in jeopardy. Thus, it is very important to know if the following items are clearly discussed in the agreement:
Billing capabilities

Training procedure

Data integration
Software training and data integration are key factors in effectively using a new vendor system for your practice. If not provided, additional outside help from a software consultant may be necessary just to integrate the new EHR system and the medical billing system. This means more expenses for your practice.
Think twice! Carefully read your vendor system agreement because...
Some system vendors automatically assume the responsibility of handling the billing system of your organization after you have shifted to their service. Should you wish this to be handled by a different provider, immediately inform them upfront about it and amend the agreement stating such.
What can ClaimCare do for your practice?
ClaimCare provides various
medical billing services. ClaimCare can work on yoru current Billing system or provide you with one if needed
. For more information and how you can benefit from ClaimCare Medical Billing Services,
contact us
.