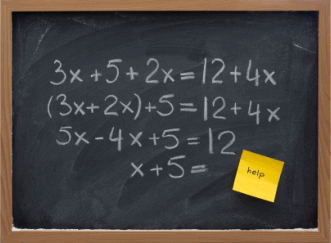 This is the fourth in my series of articles on allowables and how they impact your collections and medical billing. Previous articles explored the reasons for setting fee schedules higher than expected collections and how this fee strategy coupled with contractual allowables impacts reports and EOBs. This article will discuss how to use the knowledge gained thus far to better understand the true value of a practice's AR.
Understanding the concept of yield is the key behind understanding the value of a practice's AR. From a medical billing standpoint, yield is the amount of a claim that should actually result in a payment versus a contractual adjustment. In other words, if your yield is 50%, then on a $100 claim you should received $50 in payments and will write-off the rest to contractual adjustments. In the first article in this series on allowables I discussed why you should set your fee schedule higher than your contractual allowables. Having fees higher than allowables is what results in yields that are less than 100%.
Calculating your practice's yield is straightforward. At its simplest level you take the allowable for a CPT and divide by the fee you charge for that CPT. Using the example above, if your fee for a given CPT is $100 and your allowable for that fee is $50, then your yield is $50 (what you should collect)/$100 (what you charge) = 50%.
This is a straightforward calculation. The complication arises because of the various payer contracts for a practice and the fact that the yield for a specific payer often varies by CPT (i.e., with BCBS you may have a yield of 50% for one CPT and 60% for another CPT).
This means that calculating your yield requires you to understand your procedure mix. To get a close estimate of your yield for a specific payer you can:
Take your top 20 CPT codes and calculate the yield for each of these codes; and then
Calculate a weighted average for the overall yield based upon the frequency of each of your CPTs;
To move from a close estimate to a more precise estimate your repeat the above procedure but instead of only using your top 20 CPT codes, you use as many as is required to cover at least 90% of your charge volume with each payer. Typically, however, the top 20 CPTs provde an accurate answer.
Once you have completed the above exercise for one payer, you need to repeat this for each of your top payers (you should do this for the payers that represent at least 80% of your payment volume). Once you have done this you can then get an overall yield for your practice by creating a weighted average yield for the practice based upon your charge volume (not payment volume) for the practice. The idea of a weighted average yield of the practice works well as long as your procedure mix and payer mix are stable. If either changes significantly, then you need to recalculate your yields.
With a weighted average practice yield in hand you can easily understand the value of your AR. If your practice yield is 50% and you have $500,000 in insurance AR then this AR is worth approximately $250,000. On the other hand, if you have $500,000 in insurance AR and a 30% yield, then your AR is worth $150,000. As you can see, understanding your yield is critical to understanding the true value of your AR.
Although developing yields can be tedious work, it is critical to know your practice's yield so that you do not make incorrect assumptions about the value of your AR or the cashflow impact of good and bad charge months.
Now that you understand your allowables, fee schedules, yields and AR value you are ready to predict and manage your practice's cashflow. Building and maintaining these predictions will be the subject of my next article in this series.
Copyright 2009, Carl Mays II and the ClaimCare Medical Billing Company