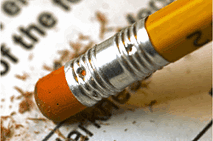 ClaimCare Medical Billing Services has interviewed countless candidates that have just graduated from a medical billing school and coding school. As a rule, we find that the courses in medical billing school (and coding school) add little value or knowledge to the resume of an individual with no medical billing experience. Typically graduates we hire from medical billing school start in our apprenticeship program alongside individuals that have not enrolled or graduated from medical billing school (i.e., they start in the exact same role as folks that have not made the investment in money or time for medical billing school).
The terminology and concepts taught in medical billing school no more prepare a person to be a full fledged medical biller than reading a book on how to drive a car prepares one for the challenges of actually driving a car - it is practice behind the wheel that is required. The academic elements can be helpful - just like supplementing practice behind the wheel with a manual on safe driving makes sense. Unfortunately, however, this is only true if the academic material is accurate. Medical billing companies have found that often students have been damaged by medical billing schools that either teach incorrect medical billing concepts or leave the students with a sense that they have nothing left to learn.
Most individuals would be much better off saving their money and finding a medical billing company or medical practice that will let them join and start with basic medical billing work such as calling on claims to verify status or verifying patient insurance information before the visit. Both of these activities give individuals a solid base for launching a medical billing career.
If you approach organizations with this plan in mind it is quite likely that you can find an entry level opportunity. Such an opportunity will allow you to earn an income while learning medical billing and will look much better on your resume than medical billing school.
Once you have established skills as a medical biller, then it can be helpful to study for and take a certified coder exam. A certified coder with no medical billing experience, however, is not in great demand.
So, if you want to break into the field of medical billing please consider pursuing an apprenticeship model it will serve you (and your future employer) much better than a medical billing school education.
Copyright 2008 by ClaimCare Inc.