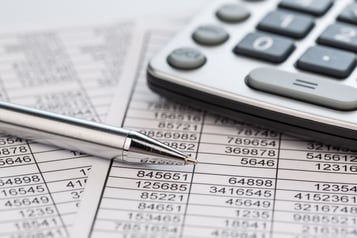 The Centers for Medicare & Medicaid Services (CMS) just issued a proposed ruling to the Medicare Physici

an Fee
Schedule (PFS) last July 12, 2018. This will take effect on or after January 1, 2019.
This article discusses the impact this will have on the physician's relative value unit (RVU) based on their practice (directly and indirectly), and a list of potentially misvalued services to watch out in 2019.
Why is it important for physicians to know the upcoming RVU calculation changes in the proposed Medicare 2019?
Physicians can earn up to 7% of their Medicare Part B payments in 2021 based on their Medicare 2019. Here is what the vice president of public policy of the American Medical Group Association (AMGA), Chet Speed has to say about it:
"When you think about incentives, generally, you need both a carrot and a stick to make change. With Medicare moving to a value-based system, you need a carrot, in the form of higher payments for doing well, and you need a stick, if you don't do well, you have less reimbursements. "
How will this impact your practice? Here are some of the calculation changes and adjustments that will take effect on your RVU:
Practice Expense Methodology Calculation Changes
Medicare 2019 will be incorporating two new specialties, which will affect hospitalists and advanced transplant cardiology and heart failure physicians.
Calculation Changes to Direct PE Inputs for Specific Services
Standardization of the following specific services is expected in the proposed Medicare 2019:
Clinical labor tasks

Balloon sinus surgery kit comment solicitation

Scope systems' equipment recommendation

Existing direct PE inputs updated prices
This includes an update on the prices of the following supplies and equipment:
EQ370: Biopsy guidance software and breast MRI computer aided detection
SA036: Transurethral microwave thermotherapy together with the kit
SA037: Transurethral needle ablation together with the kit
SK050: Neurobehavioral status forms
SL140: Wright's Pack (per slide) and the stain
Calculation Changes to the Indirect PE of Certain Office-Based Services
The indirect PE RVUs for those working in a non-facility setting is expected to increase due to the direct PE costs applied to them. This is because the greater value between the clinical labor costs and the work RVUs in relation to the direct costs of these services will be the value selected in determining their RVU.
List of Potentially Misvalued Services for 2019
Aside from changes to the practice expense methodology calculation, the General Accounting Office and MedPac have also listed the following "potentially misvalued services." This is based on a high volume of codes submitted for review by their office to the CMS.
Colonoscopy w/lesion removal (45385)

CT head w/o contrast (70450)

EGD biopsy single/multiple (43239)

Electrocardiogram complete (93000)

Revision of heart chamber (92992)

Total knee arthroplasty (27447)

Total hip arthroplasty (27130)

TTE w/doppler complete (93306)
An additional 72 separate code groups for specific codes are currently on review by the CMS. This is after it has taken a closer look at the rationale provided by the American Medical Association/Specialty Relative Value Scale Update Committee.
Comments on these proposed new valuations are welcomed by the committee. You may submit yours on or before September 10, 2018 for it to be considered.
Impact on Specialty Specific Health Sectors
Those working on specialty specific health sectors, such as the following medical professionals, are also most likely to experience the following adjustments in their overall payment:
3% increase for nurse practitioners
4% increase for gynecology/obstetrics
3% decrease for oncology/hematology
4% decrease for dermatology
Given these changes, surprise medical bills and price transparency remains to be the issues facing suppliers and providers.
Would you like more updates about the Medicare 2019 E&M code changes?
Subscribe to our blog
to remain posted. Share the knowledge and hit the share buttons.