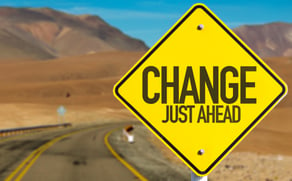 The Biden Administration is ending the COVID19 Public Health Emergency May 11, 2023. This blog is intended to assist you with that transition which includes important coding and

billing items that will change because of the end of the PHE. Even if you believe that you are no longer involved in the treatment of or diagnostics for COVID, if you are doing any kind of remote patient care, laboratory, or Telemedicine then you will need this information moving forward. It is hard for a medical provider to be Medical Billing Experts on all relevant topics. ClaimCare is here to help.
ClaimCare Medical Billing Services has remained diligent in our billing efforts, compliance efforts, and client direction, to ensure that our clients have been reimbursed the maximum amount allowable. At the beginning of the Pandemic, we encouraged all of our clients to perform eligibility prior to services being rendered. That process should remain in place. Eligibility issues will continue to be a priority, so we encourage you to monitor that process going forward and ensure it is being fully utilized in your workflow.
Major bullet points that will impact your practice and/or COVID related business going forward:
Telehealth Services

Telehealth services will continue to be allowed through the end of 2023. CMS expects to continue this service to Medicare Recipients as it has proven to enhance patient outcomes. Providers should continue to use CPT codes as if they were in person visits with modifier 95 to indicate services were delivered via telehealth.

Telehealth does NOT require video beyond the pandemic if the patient does not have a smart phone or computer.

COVID Treatment

COVID Vaccines are still covered 100% with no patient co-insurance/deductible. Do NOT use the CR modifier after May 11th.
COVID Booster still covered 100% with no patient co-insurance/deductible. Do NOT use the CR modifier after May 11th.
Treatment via oral anti-viral will continue to be covered without patient co-insurance after May 11th Do NOT use the CR modifier after May 11th.
Private Insurance is required to cover Vaccines and treatment for COVID19 with no co-insurance. Do NOT use the CR modifier after May 11th.
Diagnosis coding for COVID related services should still utilize ICD-10 Z20822
COVID Testing

After May 11th, all testing must be ordered by a physician or other eligible provider.

Lab U0003, U0004, and U0005 will not be covered beyond May 11th. Revert to the usual PCR testing. You should choose the test that best describes the actual test you run.

Most Labs do not report a range (quantitative results) It is typically reported as a positive or negative. In this instance, it is recommended that you choose 86413 if you DO report quantitative results. If you do NOT report quantitative result, choose 86769. (this is for PCR testing only) Refer to the actual lab test that you report on to choose the closest CPT code for the test you bill.

Labs are no longer required to report to CDC after May 11th.

Labs are no longer required to post prices on their website for price transparency beyond May 11th.

G2023 and G2024 will no longer be covered (lab specimen collection) beyond May 11th.
99211 will no longer be utilized for specimen collection beyond May 11th.
Over the Counter COVID Tests will no longer be covered beyond May 11th except for Medicaid plans. Medicaid plan members will be able to obtain OTC COVID tests through December 2023.

Miscellaneous

Virtual Supervision stays in effect through the end of 2023.



Please reach out to the ClaimCare team if you have any questions.

ClaimCare has 30 years of medical billing experience. We have an established 100% USA-Based medical billing team that has been assembled through a thorough pre-employment screening. All personnel participate in on-going training and strong process management to ensure they deliver only the highest quality medical billing services to clients.
ClaimCare has once again been named a "Top 10 Medical Billing and Coding Company." The honor this time comes from MD Tech Review. The magazine's Augmenting Medical Billing and Coding Operations article presents solid reasons why ClaimCare has been chosen for this 2021-2022 recognition.
For more information, contact sales@claimcare.net, or phone toll-free at (855) 376-7631, or visit the ClaimCare Medical Billing Company website. We can assist your practice and/or facility in numerous ways, including complete credentialing processing.