Accelerated Payment and Advance for Providers:
How to get it and what it means for your practice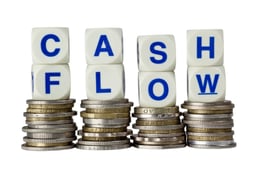 CMS has notified providers about the Accelerated Payment and Advance program available to Part B providers. This is a portion of the legislative CARES Act (P.L. 116-136). Each Medicare Administrative Contractor (MAC) is required under this regulation to consider advancing payments at the request of a provider. As we will explain below, this is NOT a cash influx without consequences. It is NOT free money. This advance can represent 100% of the amount typically paid to a provider in a 3-month period. However, if you want to, you can request less than the CMS calculated amount.
ClaimCare advises you to be cautious when requesting this advance. We completely understand that numerous providers and practices have been hurt by this horrific COVID-19 Pandemic. However, we encourage you to look at what this would mean for your practice on down the road.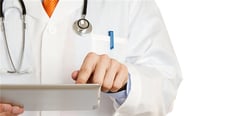 The amount of money received is not the issue. The issue is that you must carefully consider how the advance will be recouped and reconciled beginning 120 days after you have received it. It is still in flux exactly over what timeframe MAC will reclaim the advance through recoupments. MAC may take a little from every payment over a large number of months, or they may take a lot back from every payment over a shorter timeframe. It appears NOVITAS will be recouping a small amount over many months. However, no matter the timeframe in which the money is recouped, ultimately your future payments will be reduced until the full amount of the advance is paid.
After you receive an advance through this program, you will continue to be paid as usual for your claims submitted in the normal course of business for the next 120 days. However, after 120 days following the advance, ANY Medicare claims submitted for payment will be processed against the advance. This means that after 120 days you will NOT receive full payment for claims submitted to Medicare until your advance is paid in full.
ClaimCare is not suggesting that you do not pursue the advance. We are only saying that if you do accept it, do so with a full appreciation for the impact it will have on your monthly collections in four months.
All providers are struggling with trying to provide continuity of care by using telemedicine and videoconferencing. We understand that if your schedules are not full, it is difficult to pay the bills and keep the doors open. If you need these funds, please be sure and submit the appropriate form as quickly as possible to your regional MAC. The forms have either been sent to your primary Medicare contact – OR – you can find them on the MAC website for your region. You should receive the accelerated payment advance in 7 days after your appropriately submitted form is received. This accelerated payment opportunity is only available if the nation us under a National Emergency. Once this designation is over, the advance will not be available to providers.
To qualify, you must meet the following requirements:
Have billed Medicare for claims within 180 days of the signature on the form
Not be in bankruptcy
Not under medical review or investigation
Cannot have any outstanding Medicare overpayments
After 120 days from the date you receive the payment, you will have 210 days to repay the advance, which will be offset against claims submitted. If you do not submit a sufficient volume of claims in that 210-day period to replay the advance, then you will be expected to make a payment directly to Medicare for the difference.
We certainly hope you and your staff are staying safe and healthy during this crisis. We encourage you to share with everyone, staff and patients, that they can keep updated on the news and recommendations on the government's Coronavirus.com website.
About ClaimCare
ClaimCare Medical Billing Company is a 100% USA-based HIPAA-Compliant Medical Billing Company
ClaimCare has once again been named a "Top 10 Medical Billing and Coding Company." The honor this time comes from MD Tech Review. The magazine's Augmenting Medical Billing and Coding Operations article presents solid reasons why ClaimCare has been chosen for this 2019-2020 recognition.
For additional information, contact sales@claimcare.net, or phone toll-free (855) 376-7631, or visit the ClaimCare Medical Billing website. We can assist your practice and/or facility in numerous ways.