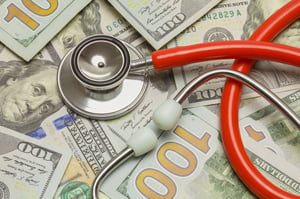 ClaimCare Medical Billing, 100% USA-based, has once again been named a 'Top 10 Medical Billing and Coding Company.' The honor this time comes from MD Tech Review. The magazine's Augmenting Medical Billing and Coding Operations article presents solid reasons why ClaimCare has been chosen for this recognition.
Finding the right medical billing company can be challenging for practices or facilities that are dissatisfied with their current billing situation - or for those just starting up new practices or facilities. At the same time, medical billing and coding remains one of the most important aspects of medical- provider organizations.
It is a proven fact that has been documented by medical practices and facilities, and by various patient surveys, many patients will switch healthcare services due to their discontent with an in-house or outsourced billing staff. And, the discontented patients often go online to air their frustrations, as well as share their dissatisfaction with family and friends. Obviously, this proves to be very costly to medical providers.
Medical billing and coding is an ever-changing and always demanding job that requires highly-knowledgeable and laser-focused professionals. This is why ClaimCare rises above the basics of medical billing and coding with a mission statement that reads: "To collect the maximum for your practice as fast as possible while helping to alleviate costs and hassle for your organization."
Regardless of whether you currently have in-house or outsourced medical billing, it is vital to ensure your service contains the absolute basics needed to please the government, keep the patients content and the cash flow coming. If you do choose to outsource your service to any medical billing company, we recommend you pay attention to these 4 tips:
Tip No.1: Check to see if the company is HIPAA compliant
"If you think compliance is expensive, try non-compliance."
There is a good reason why the Government sets rules of compliance for various organizations. This is to protect consumers from unreliable service providers, including medical billing companies that have an unsecured online infrastructure.
Thus, it is important to check to see if the medical biller you are dealing with, or want to deal with, is HIPAA compliant. If not, then it is best to look for someone that is compliant to the HIPAA rules and regulations.
Tip No 2: Consider the company's medical billing experience
"Claiming is one thing, but proving is another thing."
Any company can easily say they offer the best services. But how can you know if they do?
Their years of service in the industry says a lot about their work. After all, an organization cannot last long unless they deliver exceptional medical billing services to their clients. Thus, it is extremely important to know how long they have been in the industry.
Tip No. 3: Ask about the company's reporting system
"All technologies are not equal."
One thing that sets medical billing companies apart from one another is the additional features they deliver, such as their reporting system.
While some companies may just give you log-in details so you can process your medical bills, others will include a monthly, weekly, or real-time dashboard report. Thus, it is best to choose a company that can give everything you need to make your practice more efficient. This includes:
24/7 access to your medical billing data
Automated insurance verification
Easy to use dashboard reports
Electronic medical record software
Practice analytics and recommendations
Practice management system
Scheduler
Tip No. 4: Confirm the company's client reviews
Reviews are a gold mine when looking for the best medical billers. However, don't simply believe everything you read online or hear from the company.
Do some investigation. Contact these clients to inquire personally about the services provided to them by their medical billers. This ensures you choose an honest and reliable medical billing company.
Conclusion
There are other factors you will need to consider when choosing the right medical billing company for your practice or facility. This includes the cost, staff, and contract issues you will need to clarify with them. However, it is vital that you begin by considering these 4 tips as the first step to help you decide if the medical biller will fit your needs.
Do you need to learn more about medical billing? Subscribe to our blog to receive regular updates, tips, and recommendations.
About ClaimCare
ClaimCare has 30 years of medical billing experience. We have an established 100% USA-based medical billing team that has been assembled through a thorough pre-employment screening. All personnel participate in on-going training and strong process management to ensure they deliver only the highest quality medical billing services to clients.
ClaimCare has a proven track record of increasing client collections by 10 to 20 percent.
For more information, contact sales@claimcare.net, or phone toll-free at (855) 376-7631, or visit the ClaimCare Medical Billing Company website.