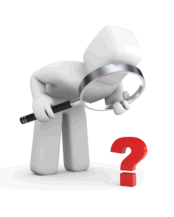 Guess what day it is? No, it's not hump day….it is HIPAA Day! Some providers are taken by surprise! Some practices are under the false impression that they are HIPAA Compliant. Sadly, we are finding more and more that this is not the case.
September 23rd is the deadline to ensure that your practice is prepared for the finalized MEGA RULE and HI-TECH Regulations. Numerous updates and changes are required of covered entities. Have you updated your manuals,
the NPP (Notice of Privacy Practices), and all BAA's (Business Associate Agreements)? Are you aware that the rules governing notifications for marketing and fundraising requirements have changed? Are you ready? Did you know that if you are found to be NON-compliant, there are strict fines and penalties?
Are you ready to start the requirement for reporting disclosures to HHS? Do you know what limitations have been applied to that ruling? The HIPAA HITECH, Mega Rule comes with more audits, hefty fines and penalties and not only will it impact YOUR practice, but the impact reaches to all of your business associates. Do your providers use mobile devices such as laptops, I-phones, tablets, or other access that is considered remote access? Think about it! September 23rd is just around the
corner. So many questions! Do you have the answers? If you do not feel prepared for the September 23rd deadline or the new, stricter HIPAA rules, there are many resources available to help you get where you need to be. If you have questions or need assistance, let us know. We have a team that can help get you HIPAA compliant quickly.
About ClaimCare, Inc.
ClaimCare Medical Billing Services stands out from the crowd of medical billing companies. ClaimCare offers a complete medical billing solution, has the only service level guarantee in the industry, offers best-of-breed technology, an air tight medical billing process, actionable reporting and broad experience and can work on its clients' medical billing systems. For more information contact ClaimCare Medical Billing Services by email at sales@claimcare.net , by phone at (877) 440-3044 or visit the ClaimCare Medical Billing Company website.