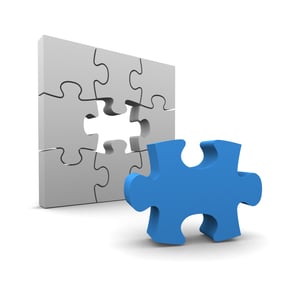 We recently discovered that a new client had just hired an office worker who had a good knowledge of general billing but no experience whatsoever with medical billing. This posed a problem that we solved by meeting with the office worker and explaining some medical billing specifics.
Following the meeting, we sent her links to six of our blogs to help guide her in comprehending more fully the medical billing process. These links will continue to help her handle more smoothly the front-end billing procedures and assist us in handling the back-end billing operations.
Since this is not the first time we have encountered such a situation in our 30-year history, we think it is a good idea to share these six links with all of our current clients and potential clients.
In most businesses, if you bill $100 you expect to collect $100. In the healthcare business, a bill for $100 is often sent out with the expectation that only $50, $30 or even less will be collected. Why? This article answers the question and delves into (1) Revenue Enhancement (2) Comparability and (3) Compliance.
This article focuses on setting the overall fee schedule for your practice once you know your allowables, emphasizing: (1) Be consistent (2) Don't leave money uncollected and (3) Don't scare away patients. This has been ClaimCare's highest-viewed article overall.
This article focuses on how your allowables and fee schedules shape the EOBs and the reports you will see every day, emphasizing: (1) The main impact you will see on your EOBs is from contractual adjustments and (2) You will see two main impacts on your reports due to the interaction of your fee schedules and your allowables.
This article deals with how to use the knowledge gained through the first three links to understand better the true value of a practice's AR. Understanding the concept of "yield" is the key behind understanding the value of a practice's AR.
After having read and absorbed the previous four articles, you are ready to learn how to predict your practice's month-to-month cash flow. In its simplest form, predicting collections can be done by taking your practice's average charges per month over the last year and multiplying by your weighted average practice yield. However, in this article you will also gain insight into how to deal with month-to-month variations to get a better handle on your cash flow situation.
The previous article in the series of five outlined why yields are important and how to calculate them. This article follows up with seven tactical points concerning medical billing yields. Yields are a critical component of medical billing and practice management. These seven tactical points should help you become a "power user" when it comes to medical billing yields.
To receive ongoing information regarding medical billing and to view previously-posted articles: Subscribe to our blog. To learn more about what ClaimCare can do for you, visit ClaimCare – The Medical Billing Professionals, or you may phone us at (855) 376-7631.
Our mission statement: "To collect the maximum revenue for your practice as fast as possible while helping to alleviate costs and hassle for your organization."
About ClaimCare
Healthcare Tech Outlook named ClaimCare as one of the nation's "Top 10 Medical Billing Companies" in 2018. This honor follows previous such honors, including being ranked in the "Top 5" by the online magazine, Money & Business. We have a proven track record of increasing client collections by 10 to 20 percent.