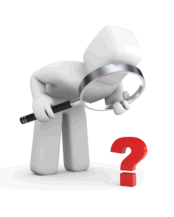 CMS announced on October 1st that the 2013 PQRS (Physician Quality Reporting System) and eRx (e-prescribing) incentive payments are now available for eligible professionals and group practices that successfully submitted data for these respective Medicare Part B programs. The payments will be paid based on services rendered and reported between Jan. 1, 2013 and Dec. 31, 2013.
The incentive payments will be issued by MAC's (Medicare Administrative Contractors) with remittance advices and identified as separate payments under these programs. MACs will use the indicator of LE ("Levy") to indicate federally mandated payments.
LE will appear in the PLB-03-1 segment of the 835 electronic remittance advice. In an effort to further clarify the type of incentive payment issued, LE will appear on the remittance, along with a 4-digit code to indicate the type of incentive and reporting year.
As medical billing reimbursement shrinks across the industry it is critical for practices to take advantage of the opportunity to participate in any of the CMS incentive programs. It does take a great deal of effort, but the reward can be a great healing injection to your cash flow!
About ClaimCare, Inc.
ClaimCare Medical Billing Services stands out from the crowd of medical billing companies. ClaimCare offers a complete medical billing solution, has the only service level guarantee in the industry, offers best-of-breed technology, an air tight medical billing process, actionable reporting and broad experience and can work on its clients' medical billing systems. For more information contact ClaimCare Medical Billing Services by email at sales@claimcare.net , by phone at (877) 440-3044 or visit the ClaimCare Medical Billing Company website.


Copyright 2014, Carl Mays II and the ClaimCare Medical Billing Company