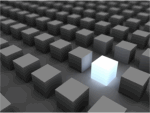 Medical practices lose money every single day (often over 20 percent of their realizable income) because they are not utilizing medical billing specialists, technologies, processes and management that can compete with insurance companies.
As physicians are taking into consideration the use of medical billing services to stop the hemorrhaging of cash from their practices, they are faced with a broad range of options. On the diminutive end of the spectrum are home-based medical billers. On the opposite end of the spectrum are medical billing companies that employ hundreds of medical billers and have thousands of clients.
In thinking through the billing options available, it is essential to understand that medical billing is complicated and requires deep expertise and expansive experience. When a specialty is involved, such as cardiology billing, the requirements for success become even harder to realize. Success requires that the medical billing company have a team that is knowledgeable in the complex rules utilized by insurance companies to judge cardiologists' medical claims.
With cardiologists facing ever increasing costs they must insure that money is not being left on the table because they have a billing company that is not a cardiac billing expert. Cardiologists must also be aware that that many billing companies that claim cardio billing expertise actually outsource their cardiovascular billing work to at home billers. Situations like this are fraught with risk since the remote workers are not working in a controlled and monitored environment.
A key battle ground in the struggle to collect all of the money due a cardiologist is appealing denied claims and answering extremely specific and technical questions about procedures and diagnoses. Success In this arena requires significant experience, the kind that is only gained from serving many cardiologists for many years.
A company that does not encompass a wide range of cardiovascular billing experience will find it difficult to track underpayments since multiple procedure rules and cardiovascular procedures have significantly more complicated contractual adjustments than a typical family doctor or internist's claims. In addition, the billing software and system design of a generalist billing company will often be insufficient for the more complicated requirements of reporting and insurance follow-up required in billing for cardiovascular practices.
The cardiology-driven difficulties of medical billing encompass patient billing also. A cardiologist's patient balance process is more challenging because most of the balances are quite sizeable. Coupling this with the difficulties of explaining to a patient their complicated Explanation Of Benefits and the cardiovascular terminology on their bills drives the need for patient collection specialists that have a strong expertise in cardiac billing. If patients are not handles with care then cardiologists will see their patient collections fall and their patient complains rise - not a good combination.
To avoid all these billing related pitfalls cardiologists need to utilize specialized cardiovascular billing services. It is not advisable for an internist to perform heart surgery, similarly someone without training in surgical coding and surgical billing is not qualified to offer reliable billing services for cardiologists.
Copyright 2008 by ClaimCare Medical Billing Services