One of the most important things in billing is to create and follow a very structured plan that can be measured each step of the way. Remember, if it cannot be measured and monitored it cannot be improved!

Clean claim submission can reduce average days in AR to less than 45 days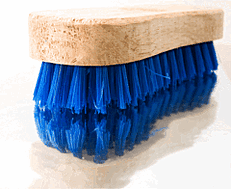 The leading medical billing services operations utilize scrubbers that ensure your claims are clean before they are submitted to payers. These scrubs accelerate the speed of collections by avoiding denials and delays. They also increase collections by minimizing the volume of "re-work" and allowing billing staff to focus their efforts on pursuing true collections improvement opportunities and not simply resubmitting claims that should have been paid the first time. As a result of these scrubbers, over 90% of claims submitted are paid upon first submission. These "scrubbers" include:
Basic mechanical scrubber that assures that all claim fields have been properly filled with formatted data (social security number with 9 digits, date of birth etc), the NPI is in a proper field, there is a referring physician if needed, etc.
Scrubber that checks coding, bundling, and procedure information versus local Medicare and CCI rules. This scrub assures better coding, identifies overlooked procedures or codes.
The truly great medical billing specialists can rely on medical billing specific know-how and business intelligence created over time through work with many medical practices and facilities in the given payer relevant geographic area.
Dynamic Proprietary Rule scrubber that checks for optimal coding and documentation versus the particular payer or plan's rules. This scrub assures that each claim is optimized for clean submission. When the payer or plan's rules change or when the billing office detects a systemic issue they can update the scrubber to filter and fix problems before claims go out. These specialized scrubbers can make a significant collections difference.
At ClaimCare Medical Billing Services we have found that these actions can decrease the medical practice's collections cycle by up to 40-50 days. This is why you need to insure this critical step is being completed no matter who is doing your Medical Billing.
Copyright 2008 by Carl Mays II