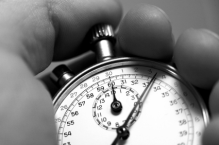 Until recently physicians believed that they had until January 3, 2011 to comply with Medicare's PECOS enrollment requirement. This is no longer the case. In May Medicare announced that a new mandate from the health system reform law forced the deadline to be moved up by 6 months. Starting July 6, 2010 if the physicians that refer to your practice are not properly enrolled in the Provider Enrollment Chain and Ownership System (PECOS) then your cashflow will be interrupted. If a claim is submitted to Medicare after July 6
th
with a referring physician that is not enrolled in PECOS, then
Medicare can reject the claim
. This means that your practice needs to work with your referring provider base and ensure that your referring providers are enrolled in PECOS. This is a much higher burden than the more typical medical billing situation where a provider only needs to ensure the he or she is enrolled with a payer.
In order to mitigate any risk to your practice's cashflow you need to:
Generate a report of your top referring providers,
Call and check the PECOS system to confirm that your practice's key referrers are properly enrolled (you will need basic information about the providers such as name, tax ID or provider ID),
Contact any referring providers that are not properly enrolled with PECOS and make certain they know: 1) they are not enrolled with PECOS, 2) why it is critical that they enroll with PECOS, and 3) how to quickly enroll with PECOS (to eliminate any delays on their part in finalizing their enrollment), and
Send thank you notes to all of the providers that are enrolled with PECOS (this is a great way of showing them how much you value their referrals).
With all of the healthcare bills and Medicare cuts taking up mind share and discussion time, it would be easy to miss the critical PECOS medical billing deadline and find that the 21% Medicare fee cut is one of two big reimbursement problems. Take action TODAY to ensure your practice's cashflow.
_____________
Copyright 2010 by Carl Mays II. Carl is President and CEO of ClaimCare Medical Billing Service, one of the largest medical billing companies in the United States.