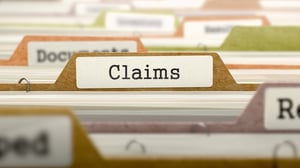 According to a 2019 survey by the Kaiser Family Foundation (KFF), there are 478,463 Primary Care Physicians in the USA – and according to a 2019 survey by Statista, there are currently 525,439 Specialty Physicians. (Click on links to see categories and states.)
From these lists of physicians, some are succeeding well, others are struggling to break even, and still others are closing their offices. Meanwhile, incoming physicians are aspiring to establish their own practices.
One of the reasons why some practices have failed or are currently struggling to stay open is the lack of strategic planning. Such practices have failed to realize that establishing a private practice is not an easy endeavor and have not answered the questions that all practices face:
What are the different measures you need to consider to ensure your practice will survive for several years prior to becoming soundly established?
Can you handle the start-up challenges on your own, or do you need the help of another company?
Does help from another company include obtaining the services of a professional medical billing company?
A current source that deals with the challenges of setting up your own medical practice is found in the online magazine, Business News Daily. The January 10, 2019 article is titled:
This article emphasizes that at the very least, anyone who intends to set up a medical practice should be prepared for the following:
Equipment costs of no less than $100,000
A line of credit with a minimum of $100,000
Enough operating capital for several months
Obtaining a medical practice tax ID
Obtaining liability and malpractice insurance
Obtaining insurance/payer credentialing
Deciding on how to handle medical billing
Along with the basics of capitalization and the other fundamentals of opening a new medical practice, come important additional needs:
Choosing your staff
ClaimCare points to an online blog titled Manage My Practice, which covers descriptions of a dozen or more staff members, but begins with the absolute minimum number of staff required:
Front Desk Officer
Clinical Assistant
This minimum staff means that the front desk officer should be knowledgeable in many areas, including filing medical billing claims and processing your medical credentials. But what happens if the front desk officer can't come to work? Who will handle her or his duties for the day or possibly longer, including the medical billing?
Also, rather than one clinical assistant, it is best to have two who can interchange schedules in case one of them becomes ill or is unavailable for work for some other reason.
The Manage My Practice Blog also responds to the following questions regarding staff:
Why do some offices need more staff and some need less?
What should you do if you can't figure out if it's taking too many people to do the work?
Returning to the Business News Daily article, other needs covered include:
Purchasing and installing your equipment
Eight pieces of equipment, with accompanying software, are detailed in this article and, importantly, the first three mentioned are extremely vital to your revenue cycle:
Electronic Health Record System
Practice Management System
Medical Billing System
Without someone to utilize these software systems effectively (doing the right thing) and efficiently (doing the thing right), you will experience a waste of time and a financial loss.
How a medical billing company helps your practice
A medical billing company has a pool of highly skilled medical billers and coders. These professionals have been trained to use various software systems including the above-mentioned. Thus, by working with a third party medical billing provider you are eliminating the burden of finding or training someone to utilize these systems to reach your optimal advantage. As a result, you can better focus on your core offerings and concentrate on further improving your medical services. This also gives you additional time to think of ways to further expand your patient outreach.
About ClaimCare
ClaimCare understands the needs of new medical practices. Thus, it provides services that aid you with credentialing and contracting. As needed, it also helps in training your front desk staff with all of these processes.
In all medical billing areas, ClaimCare:
· provides the top service level guarantee in the industry
· offers best-of-breed technology,
· is based 100% in the U.S.A.
· has an air-tight medical billing process
· provides actionable reporting and broad experience
· can work on its clients' medical billing systems.
Healthcare Tech Outlook named ClaimCare as one of the nation's "Top 10 Medical Billing Companies" in 2019. This honor follows previous such honors, including being ranked in the "Top 5" by the online magazine, Money & Business.
ClaimCare has a proven track record of increasing client collections by 10 to 20 percent.
For more information, contact ClaimCare Medical Billing Services at sales@claimcare.net, or phone (855) 376-7631, or visit the ClaimCare Medical Billing Company website.