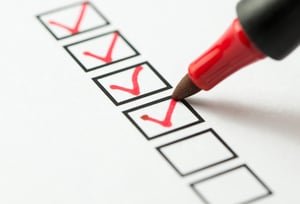 Medical credentialing for all practitioners in your group is one of the first steps you should think of when starting your own medical practice. This is essential in dictating the financial stability of your organization.
What is Medical Credentialing?
Medical credentialing has been defined as: "the process by which insurance networks, healthcare organizations, and hospitals obtain and evaluate documentation regarding a medical provider's education, training, work history, licensure, regulatory compliance record, and malpractice history before allowing that provider to participate in a network or treat patients at a hospital or medical facility."
Based on this definition, it is easy to see why skipping the process is a definite 'no' for any medical practice. Not obtaining proper credentialing can lead to lost revenues. This means not being able to collect your medical office bills for various services provided by the uncredentialed professional on your team.
Various reports show that a month's delay in credentialing for an average primary care physician can result in more than $30,000 in lost revenue. Thus, it is an absolute necessity for any medical practice to ensure the medical credentialing process is working efficiently.
4 Tips for a More Efficient Medical Credentialing Process
For a more efficient medical credentialing process, ensure the following are put into place:
1. Get Adequate References (Preferably Five)
Hospitals and other health systems often require three professional references before approving a medical practitioner.
Dare Hartsell, RN, MSN, the vice president of clinical services for a large healthcare group, says their organization "requires three references from applying physicians. All three references must be physicians of the same specialty who are not related by blood or marriage, and none of the references may be members of the physician's practice."
However, the credentialing specialist who verifies the validity of these references will not waste time following-up a reference on file who is unresponsive. So, if you have listed only three references but one of them is hard to reach, it is most likely for your application to have a longer processing time.
By giving five references, you are giving the credentialing specialist more references to consider. This results in a speedier processing time.
2. Ensure Your Documents are Up to Date
Guarantee that these documents are up to date:
Council for Affordable Quality HealthCare (CAQH)
Drug Enforcement Authority (DEA)
CLIA Certification
Any other ancillary services that require proof of accreditation
IRS Letter Confirmation of Established Tax ID Number
Articles of Corporation (LLC, PA, INC., etc.)
License
Malpractice Insurance
If any of these documents have to be renewed annually, then ensure the document submitted to you by your physician is still valid.
3. Start Early on Your Medical Credentialing Process
It is normal for the medical credentialing process to last from 50 to 90 days from receipt of the initial application, but could take up to 120 days depending on the quality of the application and other circumstances. Thus, it is best to get your forms submitted early, especially during the start of the year.
The earlier you do this, the sooner your physician can work for your practice.
4. Know Your State's Credentialing Requirements
It is vital to know the medical credentialing requirements set by the state, especially for anyone starting a practice in a new location. This includes additional fees that may be required by:
Medicare
Medicaid
Tricare or V.A.
Durable Medical Equipment Regional Carrier (DMERC)
Stay on top of things. Know the recent requirements set by your state to ensure a faster medical credentialing process.
Final Thoughts on the Credentialing Process
Sometimes, it is best to let a third-party provider handle the medical credentialing process for you. For one, these companies have established a long-standing relationship with payers. Thus, they already know the common mistakes and errors that slow down the credentialing process.
For more tips on how to make a smoother credentialing process, subscribe to our blog.
About ClaimCare
ClaimCare delivers credentialing and contracting services to medical practices, including start-up practices in almost all states in the US. We guarantee 85% of your charges to be resolved within 60 days and 95% of your charges to be resolved within 120 days. Learn more about our Service Level Guarantee.