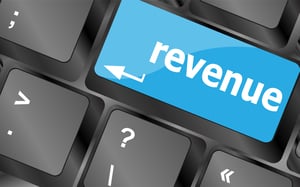 "Approximately 98% of hospital leaders are determining whether to work with third-party vendors for cost-efficiencies in both clinical and nonclinical functions and allowing hospitals to focus on value-based programming."
The above statement came from the results of a survey conducted by Black Book Market Research LLC in 2014. Today, third-party medical billing providers are still on the rise. A few have even heightened their bundled services in response to the various challenges of the healthcare industry.
With various specialists and named by Health Tech Outlook as one of the nation's "Top 10 Medical Billing Companies" in 2018, ClaimCare Medical Billing now provides full-service revenue cycle management, including: consulting, credentialing, compliance, coding assistance, AR collections, and other services that go beyond our basic medical billing focus.
How exactly is outsourcing changing the revenue cycle of various practices?
The Increased Valuation of Revenue Cycle Management Outsourcing
Last July, The Market Reports projected that global healthcare RCM outsourcing is expected to reach $23,000 million by 2023, an increased Compound Annual Growth Rate (CAGR) of 11.9% from its previous valuation of $11,700 million in 2017.
This boost is due to the increasing demand from healthcare providers for a perfect solution to their need of providing quality healthcare services at a lower price. Dough Brown, author of the Black Book Research LLC, stated:
"... hospitals look for ways to reduce costs, outsourcing is a valid strategy to achieve a financially healthier organization."
With value-based care reforms putting more pressure on hospitals to decrease inpatient volumes while providing cost-effective care, the need to balance patient satisfaction and cash inflow becomes even more inevitable.
How does your practice respond to these challenges?
Braving the Challenges through Revenue Cycle Management Outsourcing
Knowing these challenges, third-party providers like ClaimCare have introduced a simplified front-end to back-end revenue cycle management that can help cut the administrative costs of your practice. This includes:
Assisting with medical coding
Qualifying patients for Medicaid
Processing the medical credentialing of your physicians
Documenting, reviewing, and collecting patient records and receivables
Scrubbing and submitting medical claims and enrollments
Some are even providing bundled services that are relevant to inpatient groups and hospitals such as clinical services, cyber security, IT, health facilities management, and analytics. Others have decided to focus on servicing healthcare clients alone.
The practices and facilities who have chosen to outsource their revenue cycle management function, which includes their medical billing processes, have experienced significant improvements in:
Revenue
Collection rates
Patient satisfaction rates
Denial resolution efficiency
Does this mean you should also implement the same for your practice?
It is tempting to join the bandwagon and choose a third-party provider to handle your medical billing process. However, before you get excited about establishing a relationship with one, here are some factors that can influence your decision to outsource your medical billing process:
Cultural fit between organizations
Start-up costs and maintenance
Accountability and autonomy in operation
Performance goals and improvement expectations
Patient satisfaction regarding your employee population
Consider these factors before transferring your medical billing services to a third-party provider. Perform the necessary due diligence to determine whether or not they can deliver on your practice's unique requirements. Subscribe to our blog or call us toll-free on (855) 376-7631 to learn more about revenue cycle management outsourcing.
About ClaimCare
ClaimCare offers the best-of-breed technology, delivering a comprehensive revenue cycle denial management system to various healthcare providers. This includes software databases that track, quantify, and report all denials of your payers. We provide an airtight medical billing process with actionable reporting. To learn more about our services, complete our online form.