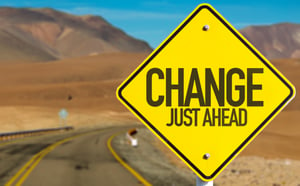 Last July, the Centers for Medicare and Medicaid Services (CMS) released a proposed payment rule for the Ambulatory Surgery Center Association (ASCA) and Hospital Outpatient Departments (HOPDs) for 2019. These updates address several long-requested ASCA priorities, which include the following:
Threshold for device intensive surgeries and clinic cost visits
ASC covered procedures performed in ASC setting
Quality Reporting Program
This article discusses how these points are addressed and the impact on your physician billing and ASC services.
3 Major Changes for ASC Services Based on Proposed 2019 CMS Payment Rule:
The changes to the CMS Payment Rule aim to deliver these ASC physician billing advantages:
1. Lower threshold for device intensive surgeries and clinic cost visits.
The ASC has long been requesting a lower threshold compared to the current 40 percent applied on its standard OPPS APC rate-setting methodology. Through the Proposed 2019 Medicare Changes, this can now become a reality.
Under the proposed change, the threshold will now be reduced to 30 percent, thus allowing high-cost devices to be better recognized in ASC settings. Moreover, clinic visit costs would also be reduced from approximately $116 with a copayment of $23 to just $46 with a copayment of only $9. This means an estimated savings of $14 for each off-campus department visit of patients and a $760 million savings for Medicare in 2019.
2. Expanded ASC Covered Procedures List (CPL).
Part of the proposed 2019 changes entails the inclusion of "surgery like" procedures that are outside the current CPT surgical range (10000 - 69999) to the ASC CPL. However, these surgeries would be limited to the following conditions:
Accepted surgical procedures that are expected NOT to pose any significant risk to the safety of the beneficiary (patient)
Does NOT require an overnight stay when performed in an ASC
Separately paid under the OPPS
If implemented, this would lead to a 2% increase rate for ASC, which is based on the combined 2.8% inflation update reported by the hospital market basket and the 0.8% mandated reduction by the ACA. However, it should be noted that this 2% increase will be code-specific, thus it will not be applied to all ASC procedures.
3. Easier ASC Quality Reporting Program.
Under the proposed 2019 Medicare, eight measures required by the ASC Quality Reporting (ASCQR) Program for their CY 2020 and CY 2021 payment determinations will be removed. This includes the following:
Influenza Vaccination Coverage Among Healthcare Personnel (CY 2020: ASC-8)
Patient Burn (CY 2021: ASC -1)
Patient Fall (CY 2021: ASC -2)
Wrong Site, Wrong Side, Wrong Patient, Wrong Procedure, Wrong Implant (CY 2021: ASC -3)
All Cause Hospital Transfer/Admission (CY 2021: ASC-4)
Endoscopy/Polyp Surveillance Follow-up Interval for Normal Colonoscopy in Average Risk Patients (CY 2021: ASC-9)
Endoscopy/Polyp Surveillance: Colonoscopy Interval for Patients with a History of Adenomatous Polyps (CY 2021: ASC-10)
Avoidance of Inappropriate Use; and voluntary measure Cataracts - Improvement in Patient's Visual Function within 90 Days Following Cataract Surgery (CY 2021: ASC-11)
This is because ASC's have demonstrated an outstanding performance in preventing serious adverse events. Thus, CMS has found it unnecessary to collect these above-mentioned data measures from them.
Conclusion: Who would benefit from these changes?
Ultimately, these proposed policy changes aim to create a better patient-centered healthcare system by providing greater:
Price transparency
Interoperability
Significant burden reduction
This results in several benefits not only to the patients but also for both ASCs and hospitals. Patients are given more health care options at a minimal cost while ASCs and hospitals can operate with better flexibility.
Would you like more updates about the Proposed 2019 Medicare and its impact on your physician billing? Subscribe to our blog to remain posted or call us toll-free at (855) 376-7631 today.
About ClaimCare
ClaimCare is composed of skilled and knowledgeable medical providers, practice managers, certified coders, experienced business professionals, and engineers. This is to guarantee you receive effective and efficient team physician billing services all year round.