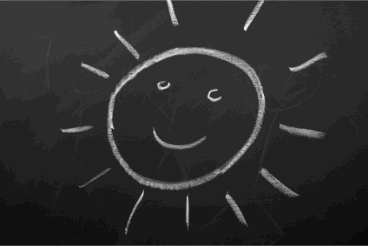 Since I refer to Dale Evans Rogers in today's column, I guess I had better mention for my younger readers that she was once widely-known as "Queen of the Cowgirls" and teamed up with "King of the Cowboys" Roy Rogers to entertain many kids, including me, with movies and television shows. After hanging up her spurs, she became a much-in-demand inspirational speaker and writer. She passed away at the age of 88 in 2001, preceded in death by her husband Roy in 1998.
In her 1986 book, The Home Stretch, Dale wrote, "I don't know Carl Mays, but..." And then she went on to tell about something in one of my books. When I had a speaking engagement in Palm Springs a couple of years later, I contacted Dale prior to the trip and we made arrangements for me to visit with Roy and her. They had a home in Apple Valley and a museum in nearby Victorville, about 70 miles from Palm Springs.
A year later, Dale and I shared the speaking platform at a corporate conference. She emphasized the importance of assuming people with whom we live and work have good intentions. She said even when they mess up, still assume they were trying to do the right thing but just didn't get it right - and then work together to remedy the reason for failure. She admitted she had been burned by using this approach, but the few "burnings" were outweighed by the great dividends she and others received. Dale said, "I realize some people think this approach is not realistic, that it is naïve, superficial, phony and dangerous. Nothing could be further from the truth. Through the years I have discovered only tough-minded people have what it takes to develop and maintain a healthy and inspiring positive attitude in dealing with people and situations."
Dale's words came to mind when my son Carl II, CEO of ClaimCare, sent me a quote from Indra Nooyi, CEO of PepsiCo. She learned from her father in India, "Whatever anybody says or does, assume positive intent. You will be amazed at how your whole approach to a person or problem becomes very different. When you assume negative intent, you're angry. If you remove that anger and assume positive intent, you will be amazed. Your emotional quotient goes up because you are no longer almost random in your response. You don't get defensive. You don't scream. You are trying to understand and listen because at your basic core you are thinking, 'Maybe this person is saying something to me that I'm not hearing...'
"In business, sometimes in the heat of the moment, people say things. You can either misconstrue what they're saying and assume they are trying to put you down, or you can think, 'Wait a minute. Let me really get behind what they're saying to understand whether they are reacting because they're hurt, upset, confused, or they don't understand what it is I've asked them to do.' If you react from a negative perspective - because you didn't like the way they reacted - then it just becomes two negatives fighting each other. But when you assume positive intent, I think often what happens is the other person thinks, 'Hey, wait a minute, maybe I'm wrong in reacting the way I do because this person is really making an effort.' "
Dale Evans and Indra Nooyi came from very different backgrounds, but both women gained the same valuable perspective to help them achieve success in their endeavors.
_____________________________
About our guest Blogger:
© Carl Mays, father of ClaimCare CEO Carl Mays II, is an author and speaker at over 3,500 events. Contact carlmays@carlmays.com or 865-436-7478. His motivational speaking and book information can be found on http://www.carlmays.com/. The Student Mentoring site MyMerlin.Net for students and others is based on his book and program, "A Strategy For Winning."