Today's Blog Entry is from a Guest Blogger - Carl Mays - the father of ClaimCare's President - Carl Mays II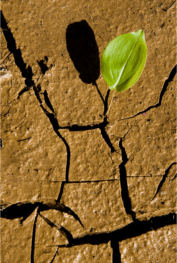 Some great lessons emerged from the 2009 NCAA College World Series. Eight deserving baseball teams made the trip to Omaha to participate in what, to me, is one of the most entertaining and purest events in all of sports. And the lessons come like clockwork in this annual competition. In my mind, the lesson that perennially takes the spotlight can be summarized by one of my favorite quotes, Winston Churchill's: "Never, never, never, never, never give up!" Or, as my wife Jean likes to say, "Don't give in, don't give out, don't give up!"
This mantra was highlighted by Texas and LSU, two outstanding teams that survived to battle in the best two-out-of-three championship series. Especially did LSU freshman Mikie Mahtook step up and epitomize Churchill's long-ago encouragement and challenge. In game one, Texas hit five home runs and took a one-run lead into the ninth inning, but LSU came back to tie the game and send it into extra innings. Then in the eleventh inning, with two outs, Mahtook singled in the winning run - after he had struggled mightily his first four times at bat - and after he had been given intravenous fluids to treat cramps in the sixth inning.
In previous at-bats, Mahtook struck out three times and hit into a double play. Interviewed after the game, Mahtook said, "My first three at-bats, it wasn't like I just struck out. It was three terrible at-bats. I was chasing balls in the dirt. Then I stayed back on a change-up and bounced into a double play." Next, very importantly (and another great lesson), he said, "When I got into the dugout, guys were telling me to make sure I keep my head straight. Jared Mitchell told me I was going to come back up again with a big at-bat and told me, 'You're going to come through for us.' That helped me out a lot."
After the heart-breaking loss in game one, Texas came back to win game two convincingly by a score of 5-1. That set the stage for a tremendous championship playoff game - and continued with the "never give up" mantra. LSU jumped off to a quick lead in the first inning as result of a three-run home run by Jared Mitchell (the encourager of Mikie Mahtook in game one.) Then after LSU took a four-run lead, Texas battled back to tie the game in the fifth inning. That set the stage for more heroics from LSU freshman Mahtook in the sixth. With Mitchell on base, Mahtook hit a double that scored the leading run - and opened the door to a five-run inning that eventually developed into an 11-4 LSU victory and national championship.
Mahtook's double that scored Mitchell, put LSU back in the lead and paved the way for more runs was voted the "Pontiac Game-Changing Performance." Mitchell was voted the "College World Series Most Outstanding Player." Interestingly, the one who was encouraged in game one (Mahtook) and the one who was the specific encourager (Mitchell) earned recognition they will treasure for a lifetime. When Mitchell was asked to comment on the championship win in a post-game interview he said, "It's everybody pulling together..."
Players, coaches, teachers, students, employers, employees, spouses, parents, children... everyone needs to encourage and to be encouraged. Have you ever failed at anything? I have. Have you ever gotten down on yourself? I have. Have you ever needed encouragement? I have. Have you ever been encouraged by someone? I have. Have you ever been an encourager? I have. As Mitchell said, "It's everybody pulling together..." and never giving up.
_____________________________
© Carl Mays is an author and speaker at over 3,500 events. Contact carlmays@carlmays.com or 865-436-7478. His motivational speaking and book information can be found on http://www.carlmays.com/. The Student Mentoring MyMerlin.Net for students and others is based on his book and program, "A Strategy For Winning."