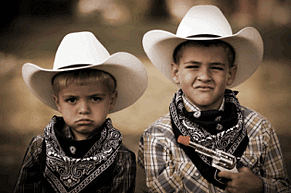 Texas has one of the most helpful and powerful clean claim laws in the United States. The penalties for a clean claim violation can go all the way up to the payer being required to pay billed charges; that's right billed charges. The basic idea of the law is that a payer has to respond to a clean claim within 30 days (45 days if it is not submitted electronically). In order to utilize the clean claim law effectively you must have a tracking system built into your medical billing process that flags:
Which payers are subject to the clean a claim law (not all are),
When a claim was submitted,
When a request for information was received from the payer (if you receive one then it stops the 30 day clock until you respond),
When your office responded to the information request (this starts the 30 day clock again), and
When you received a payment or denial.
The design and implementation of the system and reporting can challenging, but it will pay huge dividends in terms of the penalties from payers and in the way in which you will make payers take notice of your claims next time. At ClaimCare Medical Billing Services we have used our clean claim tracking system extensively and have seen significant rewards for our clients - especially our Texas Medical Billing clients. We have actually received calls from managers at some of our payers that have assured us they would process our claims quickly and asked if we would please stop submitting complaints.
If you would like more information on this please fill out ClaimCare's Contact Us page.
Copyright 2008 by Carl Mays II