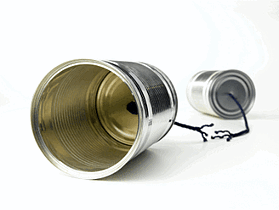 Regular readers of this column know I have emphasized previously that according to the American Management Association, 90 percent of all problems in any organization is a direct result of poor communication.
One breakdown in communication that happens frequently is when we use a certain word in order to express ourselves and then the hearer takes the word in an entirely different way than we intended. With this in mind, and tongue-in-cheek, I share something from The Washington Post.
The newspaper annually publishes winning submissions to a contest in which readers are asked to supply alternate meanings for commonly used words. Some recent winners include: coffee (noun): the person upon whom one coughs; lymph (verb): to walk with a lisp; flabbergasted (adjective): appalled by discovering how much weight one has gained; abdicate (verb): to give up all hope of ever having a flat stomach; esplanade (verb): to attempt an explanation while drunk; negligent (adjective): absentmindedly answering the door when wearing only a nightgown; flatulence (noun): emergency vehicle that picks up someone who has been run over by a steamroller; circumvent (noun): an opening in the front of boxer shorts worn by Jewish men.
Another breakdown in communication occurs when we mispronounce a word or when we misspell a word in a memo, e-mail message or some other document. A tiny alteration may tremendously change the meaning of what we were attempting to express. Such misuse of the language can produce destroyed relationships, lost jobs, lost money and other dire consequences. So looking at another communication barrier with tongue-in-cheek, I mention that The Washington Post also publishes winning submissions to its annual Mensa Invitational in which participants are asked to choose any word from the dictionary, alter the word by adding, subtracting or changing one letter, and then supply the altered word with a new definition.
Some of these recent winners include: intaxication (noun): euphoria at getting a tax refund, which lasts until you realize it was your money to start with; cashtration (noun): the act of buying a house, which renders the subject financially impotent for an indefinite period of time; reintarnation (noun): coming back to life as a hillbilly; decafalon (noun): the grueling event of getting through the day consuming only things that are good for you; bozone (noun): the substance surrounding people that stops new, bright ideas from penetrating; giraffiti (noun): words or images spray-painted very, very high; caterpallor (noun): the color you turn after finding half a worm in the fruit you are eating; Beelzebug (noun): Satan, in the form of a mosquito that gets into your bedroom at three in the morning and cannot be cast out.
In my "Are We Communicating Yet?" book I pose the rhetorical question, "Why is there such a failure to communicate?" And then in response I emphasize that one reason is because people fail to keep in mind that good communication does not occur merely because an intended message has been presented. More important than what is said or written is how others perceive and respond to what they receive. The greatest obstacle to good communication is the assumption communication has taken place when it hasn't. The Washington Post contests present a humorous, clever way to exemplify how easily messages can be distorted.
______________
About our guest Blogger:
© Carl Mays, father of ClaimCare CEO Carl Mays II, is an author and speaker at over 3,500 events. Contact Carl at carlmays@carlmays.com or 865-436-7478. His motivational speaking and book information can be found on http://www.carlmays.com/. The Student Mentoring site MyMerlin.Net for students and others is based on his book and program, "A Strategy For Winning."