ClaimCare Medical Billing Services is proud to announce that it has launched its best of the web resource. This resource is the first place to stop if you are looking for the best medical billing resources on the web.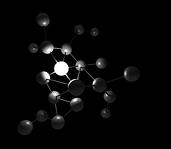 The Medical Billing Best of the Web (BotW) resource is more than just a compilation of great online medical billing resources. It actually allows users to vote a resource up or down. This leads to user generated ranking of the resources so that all users can benefit from the experience of medical billing experts from around the country.
The Medical Billing BotW is free. Users may add resources/links to the site and, of course, look through the rankings to find the most useful medical billing resources on the web. Click the Medical Billing BotW link to visit the site.
About ClaimCare Inc
ClaimCare Medical Billing Services stands out from the crowd of medical billing companies. ClaimCare offers a complete medical billing solution, has the only service level guarantee in the industry, offers best-of-breed technology, an air tight medical billing process, actionable reporting and broad experience. For more information contact ClaimCare Medical Billing Services by email at sales@claimcare.net , by phone at (877) 440-3044 or visit the ClaimCare Medical Billing Company website. ###