ClaimCare's Revenue Cycle Denial Management System Increased Collections and Drives Down Days in AR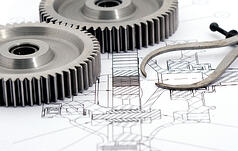 Revenue Cycle Denial Management is the process, management tools, metrics and technology that are used to create a learning system - A system that learns from payers' adjudication decisions and initiates changes so that the issues that lead to today's denial does not lead to tomorrow's denial.
This is a critical element of driving down your days in and driving up collections.
ClaimCare's experience has been that you will receive blank stares if you ask your billing department or current billing company:
What is their Revenue Cycle Denial Management strategy;

What are the tools, techniques and process used to implement the strategy; and

What are the quantifiable results of their Revenue Cycle Denial Management strategy?
ClaimCare's comprehensive Revenue Cycle Denial Management system has two main purposes.
Provide feedback on why and how many claims are not being paid on the first submission to the each payer.
Fix these issues so they no longer slow down our clients' payments.
ClaimCare's Revenue Cycle Denial Management software databases have been designed to track, quantify, and report on all denials for all payers.
The standard output tracks, by payer, the number of claims denied and the reason for the denials. This is coupled with our Dashboard reporting for quick visual management of this critical metric.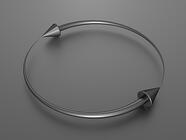 With these unique reports our team can easily identify which payers are inappropriately denying claims; we can also compare these payers to their peers for proper trending and follow-up. The unique output for each practice allows us to refine the payer specific rules and build our own rules to prevent future payer denials.
Payers that are chronic violators are pursued to resolve how and when they intend to process and pay outstanding claims. If the issues persist, there may be grounds to charge penalties stipulated by the Clean Claim Law (to the extent it exists in the state). By quantifying and analyzing the problem ClaimCare can discover how to improve on the process.
A real Revenue Cycle Denial Management system gives you a way to optimize and accelerate cash flow. ClaimCare's system has a proven track record of improving revenues 10 to 30 percent.