Receive Your payments Within 24 Hours With The Instant Payment Program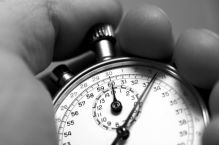 How would your life change if you were paid within 24 hours of seeing your patients? For the average practice, this would double or triple the funds available in the bank. With these financial resources you could:
Expand your practice
Pay off high interest rate debt
Pay physicians well-earned bonuses
Add new equipment
Well, this is a reality with ClaimCare's Instant Payment Program.
In today's medical billing environment, even with a well run billing process payments are delayed by almost 2 months:
You see a patient today. Your clean claim gets entered and submitted within 48 hours. Within 72 hours you know the payer has received the claim. If all goes well you are paid within 45-50 days. This is a well designed and run billing process!
Can it get any better than that? You bet!
ClaimCare offers the only Instant Payment Program to medical practices nationwide:
Upfront payments daily or weekly for all insurance claims

ZERO aged Account Receivables

You get paid the first time, every time

Predictable cash flow...always!
Simply put, with ClaimCare, you are paid each and every day for your services and are freed from the hassles of billing insurance companies and patients.
Here is an example of how this works:
On Monday you generate $10,000 in expected insurance collections.

On Tuesday $8,000 is transferred into your bank account.

You receive the remaining $2,000 in 30 to 40 days as it is collected from payers.
Free yourself from the insurance company rat race. Contact Us today to learn more about ClaimCare's Instant Payment Program. Please fill out the contact form to the left or call a local ClaimCare office.